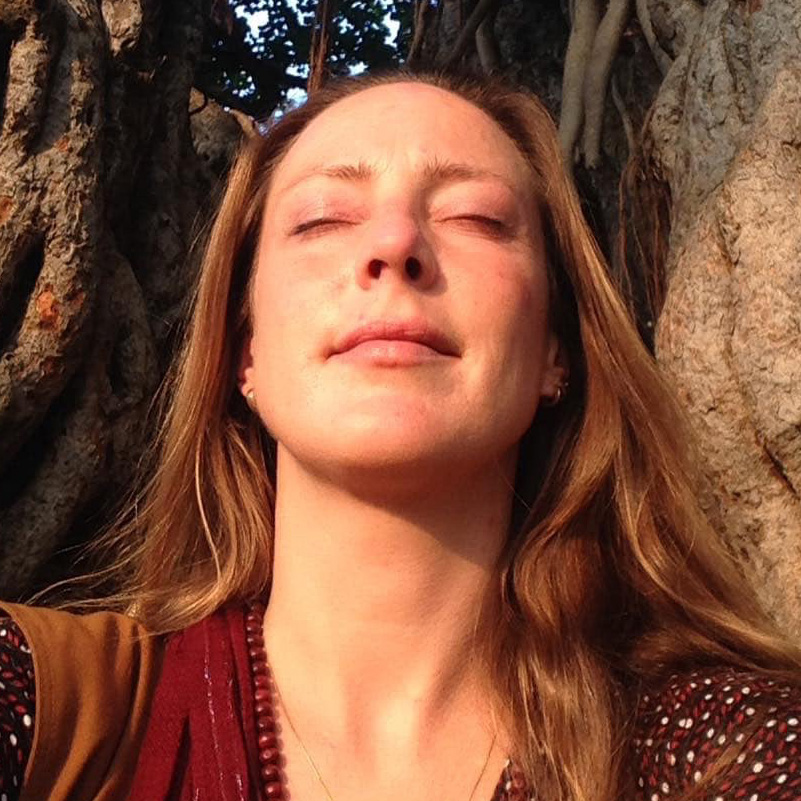 Francisca Adriana Schouten has been practicing Yoga since 2004 and began teaching in 2014 in the Netherlands, being trained with 200h RYT and several continuing Teacher Trainings in Belgium, the Netherlands and Portugal, certified by Yoga Alliance Education (300h +).

"When starting to practice Yoga, it felt like a true home coming. Maybe because of many years dancing and gymnastics from a young age. As if the body said 'thank you', for giving me that space and strength again. Physical tensions released and my vision of life changed. It all unfolded through ethical values, awareness and mostly love.
First, I've earned my degrees at the University of Applied Sciences, for Social work with Psychology and Haptonomy, specialized in Youth care. With 11 years of work related experience, I became a certified coach by Mind Motion. To deepen my Yoga practice, I had the chance to study and practice with Manju Pattabhi Jois, Sharath jois, Laruga Glaser, Dany Sá, Marilou van Hoek, Annemieke van der Zouwen and Mirjam Wagner, e.g. Out of interest I got certified in Reiki and started to explore Shiatsu and Thai massage.
In 2015, I began to teach at BudaDharma in Saldanha, Lisbon. Together with my husband João, I am guiding retreats. We went for a spiritual journey in India and Nepal, following the path of Buddha's life, experiencing how Yoga, Meditation, Hinduism and Buddhism manifest there.
Ashtanga and Yin Yoga make me feel balanced. I find myself refining what I want to share. My intention is to raise positive energy through the practice, by inspiring others to thrive from their own strength with self-compassion. By connecting body and mind, we become more peaceful and present. My work comes from experience and the heart".